Cowtown 2018 Training Week 8 & New Shoes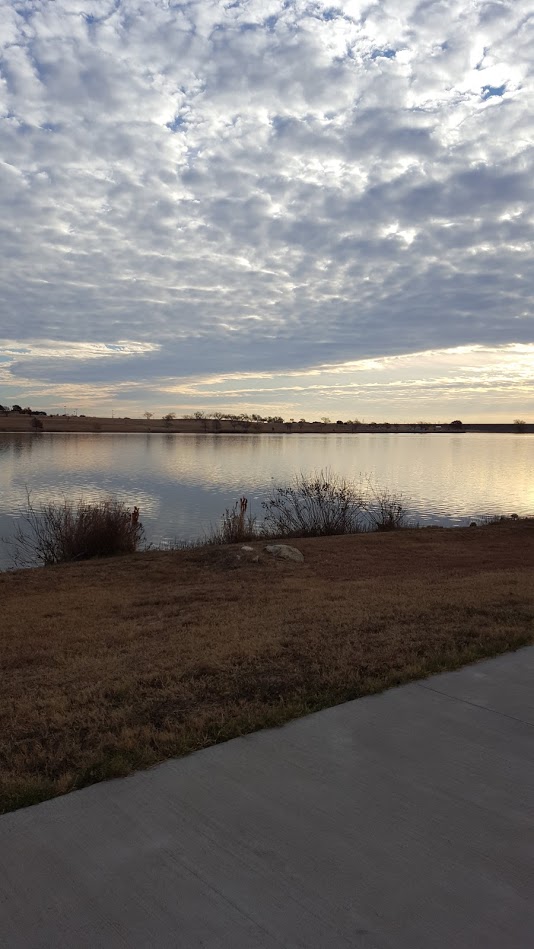 I started my week with a safety meeting at work on trips and falls. Within 10 minutes of leaving the meeting, I walked outside and tripped over the flowerbed edging. I caught myself on my right foot, and my ankle started hurting. Because I'm clumsy, I skipped my Monday and Wednesday runs. I still made it to Body Pump twice. I cut my long run on Saturday morning a little short. I was supposed to do 9 miles, but only did 8.5. It was kind of cold, but not as windy as the previous Saturday, and the clouds made it a pretty morning. I was exhausted after my run and took a 3-hour nap.
Wednesday, I had to make a trip to the mall during lunch to find some flats for Hannah to wear to her band concert, and I stopped by Dick's Sporting Goods to buy some sport beans. While I was in Dick's, they announced that purchases were 20% off, so I decided to try on the Glycerin 15s. They feel so much lighter than the 14s. I almost couldn't believe how light they felt. I didn't like the one color this store had in stock, since I'm not a fan of pink, so I ordered another color online. I had been planning to purchase a new pair before Cowtown, and it's almost impossible to find Glycerins on sale.
---
---