2017 Vacation Oregon: Day 4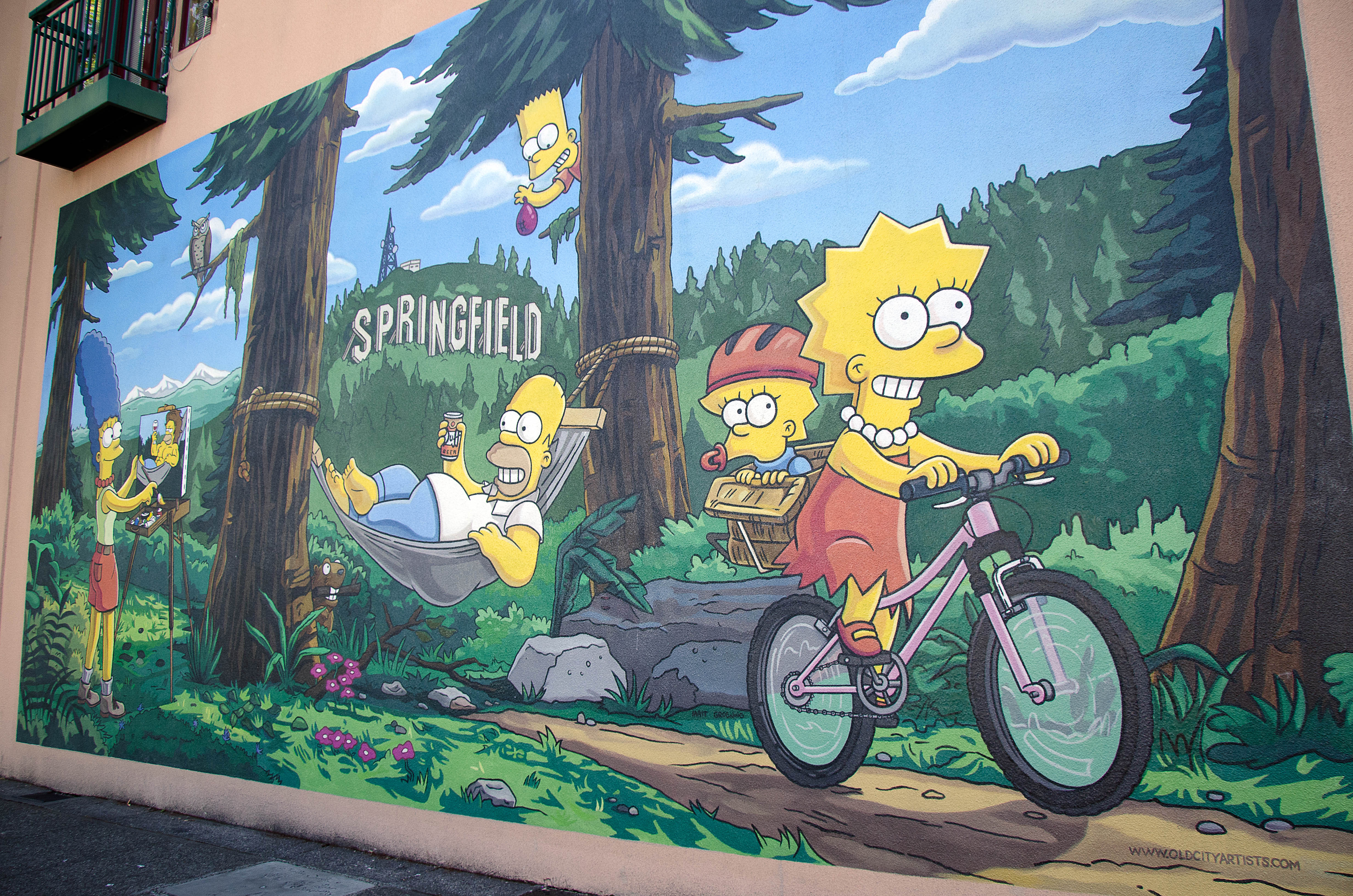 We decided to take it easy on the 4th day of our vacation and stay near Eugene. While looking for things to do, I came across the Simpsons mural in Springfield, so we decided to go there after breakfast and take a look. There are several other cool murals in downtown Springfield, and the weather was nice for walking around. Unfortunately, there was a car parked right in front of the Simpsons mural on an otherwise empty street, so I wasn't able to get a photo looking straight-on.
Then, we went to see the movie Baby Driver and play mini golf. The weather was beautiful! That evening, we walked from our hotel, to McMenamins North Bank. Outside seating was full, so we had to sit inside. After dinner, we strolled through Alton Baker Park all the way to Autzen Stadium, home of the Oregon Ducks. Being a huge college football fan, I just wanted to see it. It was getting dark by the time we arrived, so we didn't stay long.
---
---