2017 Vacation Oregon: Day 3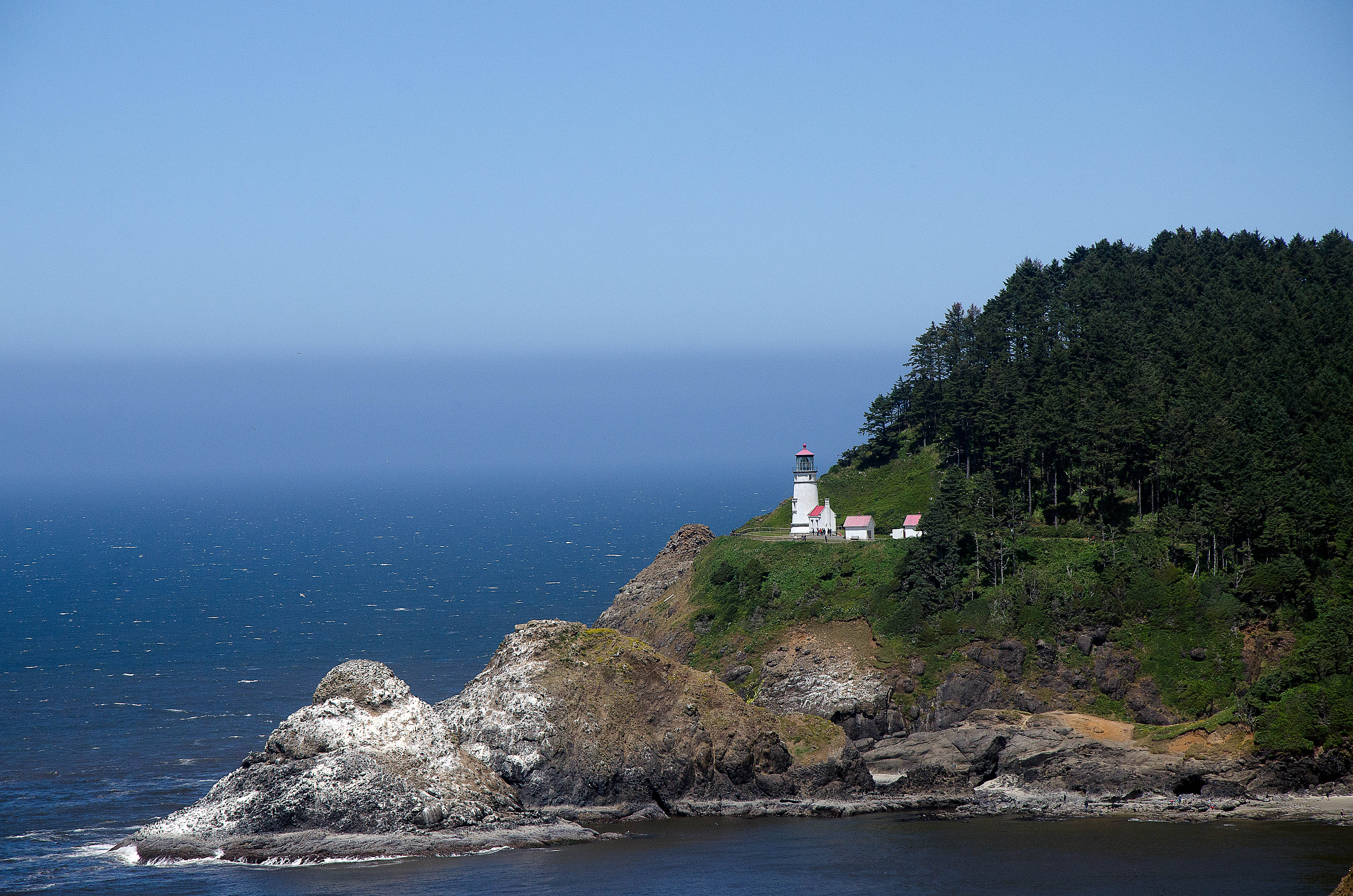 On the third day of our vacation, I woke up to find my fibit battery almost dead and no charger. Both the Target in Eugene and Springfield showed a limited stock, so we decided to stop by the Eugene location after breakfast, since it was on our way to the coast. We had breakfast at The Original Pancake House. I ordered the Apple pancake. It was delicious! And, huge! I couldn't finish it. Target could not find the charger the web site had in stock, so we drove from Eugene out to the coast with me hoping my fitbit wouldn't die before we got back. I was able to order it online from the Springfield Target for pickup after we got back.
We first stopped at Cape Perpetua. It was chilly. We arrived at low tide, so some of the features like Thor's Well and Spouting Horn were not at their most amazing. If we ever get the chance to go back, I'm going to time our visit to coincide with high tide.
Based on the recommendation of a woman at the visitor center, we made the short hike to the Giant Spruce. Here's Bill and a nice stranger for a size comparison.
After the hike, we drove up to the top. If you are ever in the area and don't have time to see anything else, definitely do this. The views down the coast were amazing!
On our way back, we stopped at a couple of the Haceta Head Lighthouse viewpoints, but didn't visit it. For dinner that evening, we ate at Cafe 440 in Eugene. The service was slow, but the pork nachos were fantastic. We both liked the nachos so well, we almost went back the following evening.
---
---