2017 Vacation Oregon: Day 5 & The Trip Home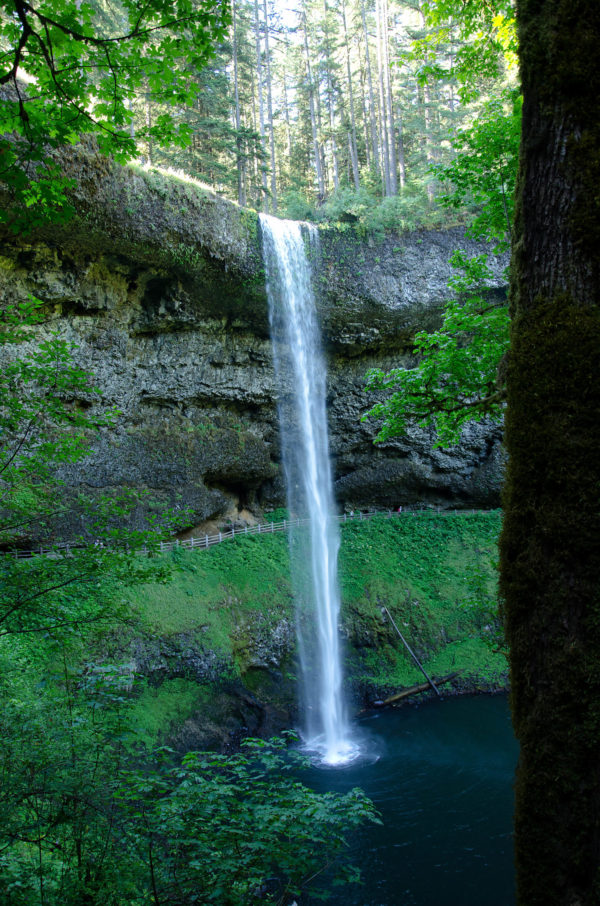 On our final day of vacation, our main goal was to make it back to Portland, because our flight home was early the following morning. We decided we were up for some hiking on the way if we left Eugene early enough, so we took a side trip to Silver Falls State Park. We decided not to do the full loop – The Trail of Ten Falls. We did the shorter loop that goes by seven of the waterfalls. Here's a short clip of the hike down the stairs to Lower South Falls. I haven't quite mastered the art of walking with my GoPro to get a smooth video.

While driving out of the park, we stopped at the viewpoint for North Falls, so we only missed Twin Falls and Upper North Falls. After leaving Silver Falls, we drove to Portland. We got a few glimpses of Mount Hood on the way.

We arrived in Portland a while before our 3 PM check-in time, so we decided to go see another movie. This time, it was Big Sick. We both enjoyed it.
It was 58 degrees in Portland when we left, and 100 degrees when we arrived back in DFW. I'm just happy we didn't have to land in a thunderstorm again.
---
---