The Message Half Marathon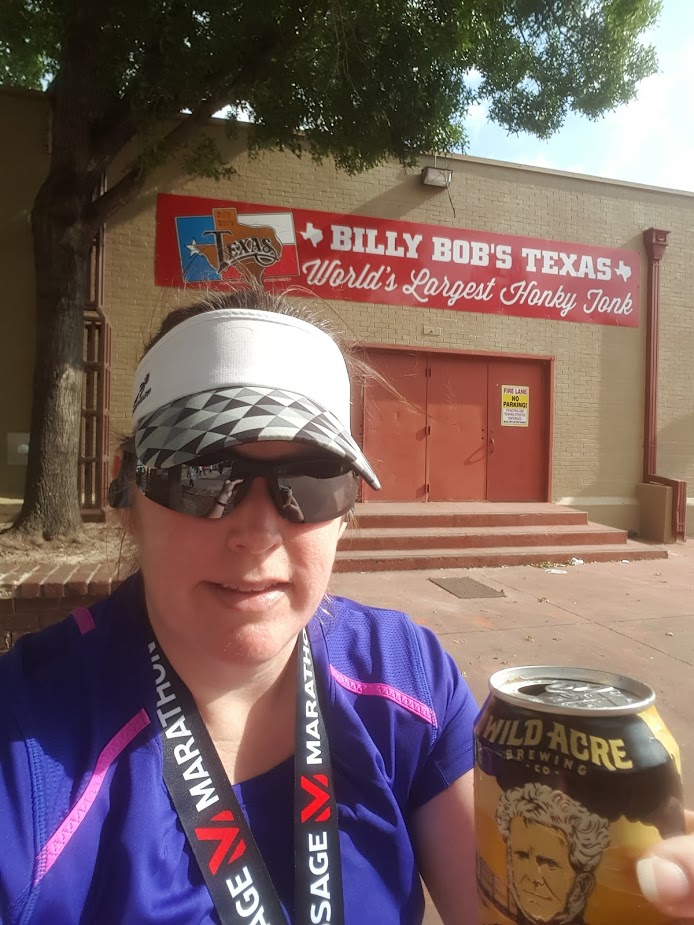 The Message Half was a new race this year. Normally, I would be a little skeptical of running a half in an inaugural race, but the Cowtown Marathon folks were producing it, so I figured it would be well-organized. The main reason I decided to do another half this soon after Cowtown, was because, by running both races, I would get a belt buckle. I do like race bling!
I have to admit I didn't train for this race like I should have. I started training for Cowtown November 1, 2016, and I only took one week of downtime after Cowtown, so I was getting really tired of the long runs. Anything over 8 miles, I would just want to quit and go home. I have also been battling ankle pain, and a painful what I think is a corn on my heel since Cowtown. So, I cut several of my long runs short.
Spring weather in north Texas varies a lot, and, since this winter and spring have been warmer than usual, I was afraid it might be a warm race morning. I was so excited to see the forecast of a cold front coming in Friday night. The temps were in the 50s for the race! The wind was a bit much, but I've been training in crazy wind since February, so I felt like I was used to it.
We had a 6:30 AM start under the Fort Worth Stock Yards sign.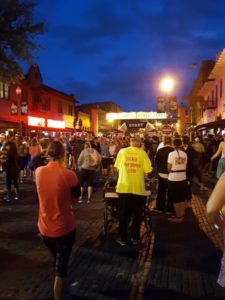 I liked the course. We ran a few blocks down Main Street, headed over toward University, went through a nice older neighborhood, and ended up on the Trinity Trails. We took the trails toward downtown, up over the new 7th Street bridge, back up University, crossed Main Street on 23rd, and circled around the Stock Yards back to Stockyards Blvd for the finish. I kept up with the 2:40 pacer for about 6 1/2 miles, which was longer than I thought I would be able. I felt like the course was easier than Cowtown's course. I was certainly in a better mood when I crossed the finish line!
Unfortunately, they had opened up the "belt buckle challenge" to the 5K and 10K runners, too, and didn't bring enough belt buckles for all of us that qualified. I should be getting mine in the mail soon.
---
---