North Carolina Vacation – Blue Ridge Parkway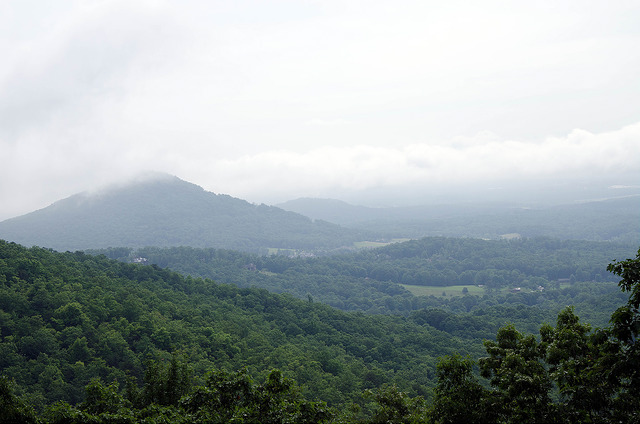 On our second full day in Asheville, we drove southwest on the Blue Ridge Parkway. It was cool and cloudy. We stopped at most of the overlooks. We left the parkway for a quick side trip to Looking Glass Falls.

Back on the parkway, a view of Looking Glass Rock.

We decided to do a short hike at Graveyard Fields to a waterfall. I will admit, I was a little cold here when we first got out of the car. The elevation is 5120 feet, and I was wearing shorts. We heard that the upper falls trail was closed, so we set out for the lower or "second" falls. More stairs were involved.
The trail crosses the Yellowstone Prong above the falls.

And, then, goes down to a lovely view of the falls.

One last look at Graveyard Fields back at the parking lot.

Our last parkway stop was Devil's Courthouse. We had planned to hike here, but both decided we were tired and ready to get back to Asheville and lunch.

Just after leaving the parkway, we stopped at one last waterfall.

---
---