Zachary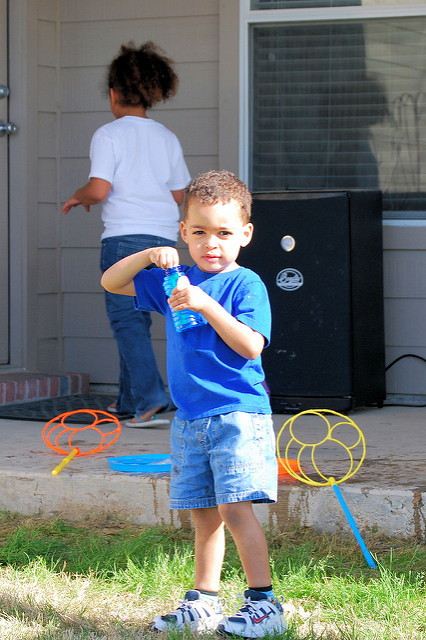 Zachary turned 3 on April 28, and this is the first chance I've had to write. We had his birthday party the weekend before. He wanted a Mickey Mouse party, and his cake was my first attempt at using fondant.

Bubbles were a big hit with all of the kids at the party.
Zachary had his checkup on his birthday, so I took the day off to spend with him. He weighs 35 pounds and is now 39 3/4 inches tall. After his appointment, he wanted to go to "the petting store", but it wasn't open, yet, so we went by my office and visited a few people. Then, we went to two pet stores, looked at all of the animals, and petted all of the cats up for adoption. He wanted to go to McDonald's for lunch, so we went, and he played. He was having so much fun, I had to carry him, screaming, out of McDonald's.
---
---