Buffalo Boogie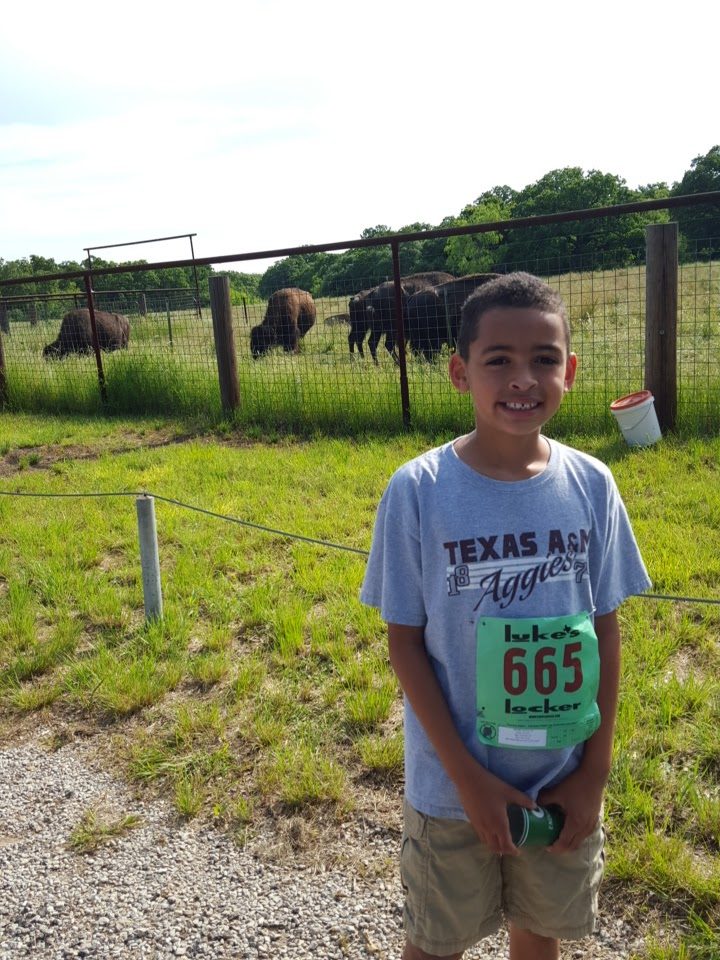 This year was my second time running the Buffalo Boogie at the Fort Worth Nature Center. Aggie has run both races with me, and, this year, I convinced both kids to go with me, too. It was a cool, sunny morning. The race seemed a little disorganized this year. They had added a 10K, and failed to mention that it was the only race that started at 8:30, so we were already at the starting line when they announced the 5K didn't start until 9. Aggie behaved decently well, but she was ready to go.
Hannah ended up walking it with one of her friends, so here is a photo of her before the race began.

Zachary ran/walked with me and Aggie, and we finished in about 45 minutes. We had to stop for a photo with the buffalo herd.
---
---