Colorado Vacation Part 1: Colorado Springs and Pikes Peak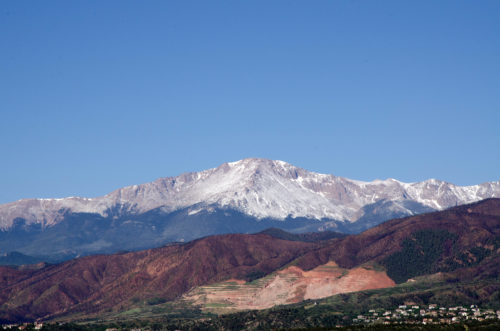 So…the 52 week photo project kind of fell apart. In early June, we took a Colorado road trip. I decided to try taking driving photos in addition to my regular photos this time. The driving photos are compiled in this video.
We spent 1 day in Colorado Springs our way to Estes Park. First, we went to Garden of the Gods. It was a cold and dreary morning.


We went back and forth all morning about driving to the top of Pikes Peak based on the clouds in Colorado Springs. Finally, we decided to go for it, and I'm so glad we did. The clouds started clearing as we drove up the mountain. But, they started rolling back in after we got to the top.
On the way down, we saw a tornado. We found out later, it hit Lake George. It did some property damage, but no one was injured.

That night, it was stormy in Colorado Springs and snowed on Pikes Peak.
---
---