Hail Storm Pictures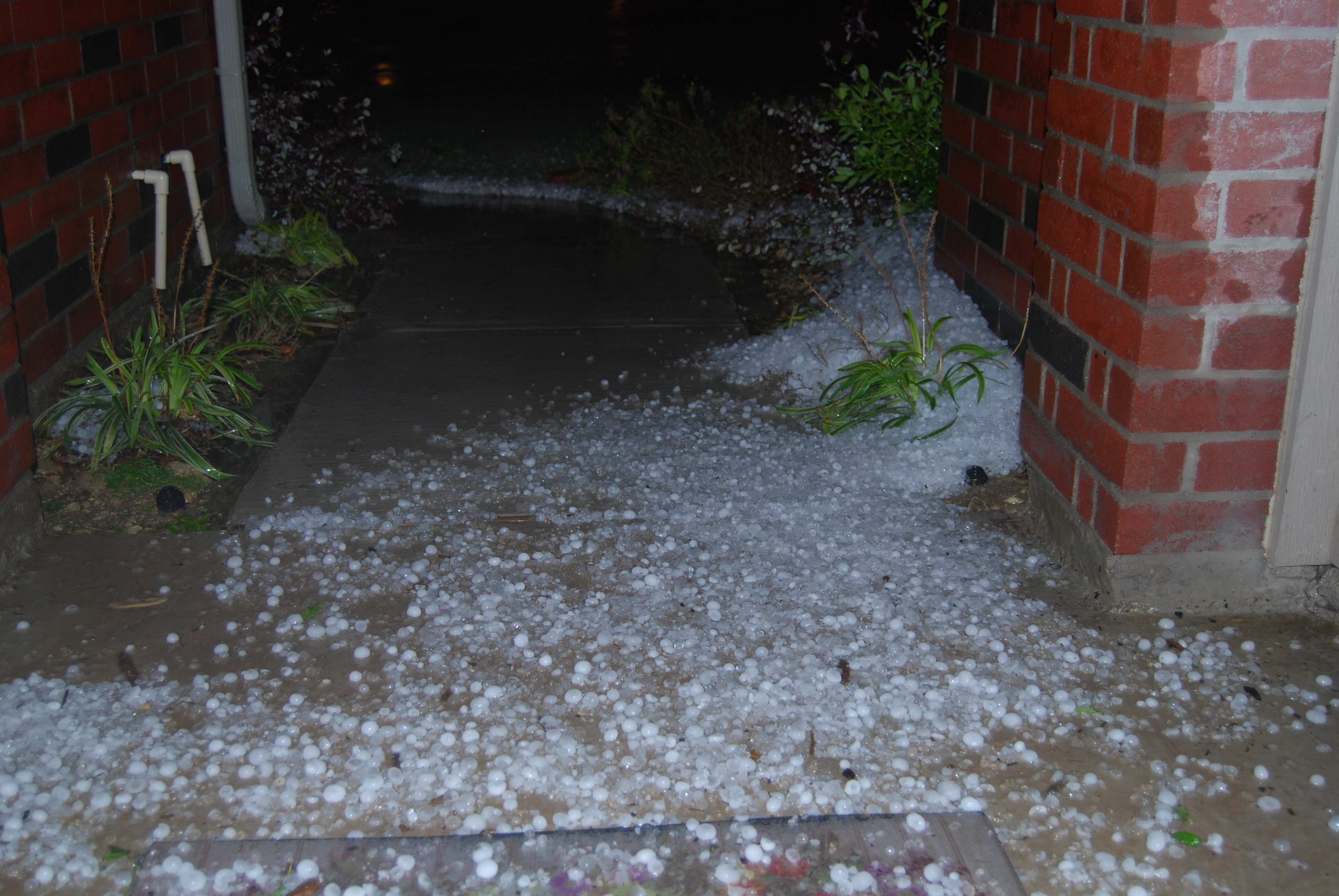 I posted some of the hail storm pictures from last Thursday to MySpace. The hail we had was about marble-sized, but we had quite a bit of it. It piled up in places and did some damage to our flowers and bushes and put some dings in our back fence.
Zachary is feeling much better. He is back to his normal self and is ready for his birthday party on Saturday.
I also posted some pictures of Hannah's soccer game on Saturday. They won 3-2; Hannah played defense. The coach tried to get her to play forward for part of the game, but she wanted to keep playing defense.
---
---