Mother's Day on the Trinity Trails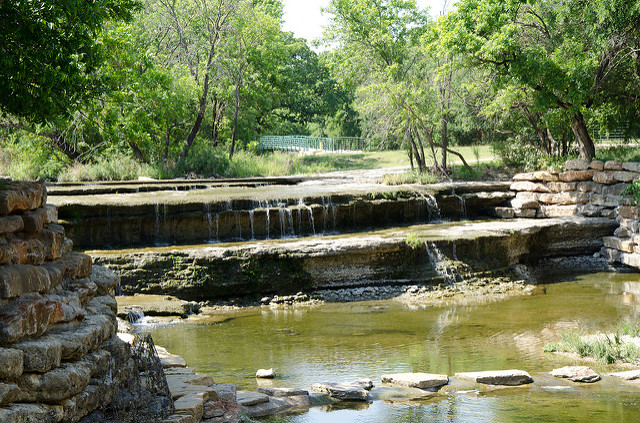 Bill asked me what I wanted to do today, and I decided to find the local waterfall since we have had rain recently. The waterfall is part of the Trinity Trails system and is located on Farmers Branch Creek just off of Pumphrey Drive in Westworth Village, near the entrance to NAS JRB. It was already pretty hot when we got there this morning.
Zachary taking in the falls from the trail.

Hannah at the seating area near the falls.

The kids were excited to see horses right by the trail.

Zachary had to stop to look for alligators and monsters.

On the way back to the parking lot.

After we got back past the falls, we found goats. The baby goats were shy and wouldn't come near us, but the adults came right up to the fence.

---
---