Road Trip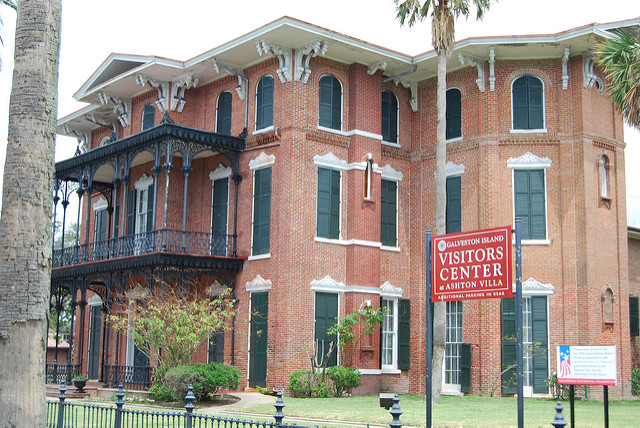 Hannah didn't have school on Friday, so Bill and I took the day off and drove with the kids to Sugar Land. Friday was also our tenth wedding anniversary. We stayed with friends and had a great time. Saturday, the friends we were staying with had a huge birthday party for their boys. The kids had so much fun. They had rented a bounce house with a slide, and Zachary wasn't scared of it at all. He was only interested in sliding, and he couldn't climb up the slide himself, so Bill and I took turns helping him up. Later on, the older kids started playing with water balloons and, finally, the water hose in the bounce house, so they were all soaked. After the kids (ok, most of the kids) went to bed, the adults played Guitar Hero World Tour which was pretty fun just to watch. I got sleepy before the rest of them, so I went to bed before they were finished playing for the night.
On Sunday morning, we got up and had a breakfast of doughnuts and kolaches. Bill had to go back and buy more, and Hannah requested a "wienie dog", which we decided was a sausage kolache. After breakfast, we packed up everything and drove to Galveston. Since I have only been there a few times since we moved away almost five years ago, I just can't get used to all of the development through League City. None of that was there when we left. It was the first time we had been to Galveston since Ike hit last September. I can't get used to the new causeway, either. There are still boats in odd places. We only drove up 61st street and the Seawall then to the Strand and back up Broadway, so we didn't see a lot of the neighborhoods. Everything along the Seawall from 61st to 21st looks pretty good, except for everything that was out over the water and washed away. The 61st street fishing pier is gone. The Flagship hotel still has damage, and Hooter's (which will probably always be The Ocean Grill to me) is gone.


They have started rebuilding Murdoch's Bathhouse.


There is only a tiny bit of the entryway left of the Balinese Room.


It looked like most places downtown had reopened. The ANICO building still looks the same. Rudy and Paco's looks very different from the outside. Driving down the Strand, we were able to see the rust on some of the buildings. And, I made Bill drive by Ashton Villa, where we were married. It had damage on the inside, but still looks good from the outside.
After Galveston, we headed back home. We drove through a horrible thunderstorm in Dickinson and League City. Hannah slept most of the way home, since she didn't get much sleep while we were gone. Zachary got tired of riding about Ennis, so we had to listen to him complain the rest of the way home.
---
---