Wedding Memories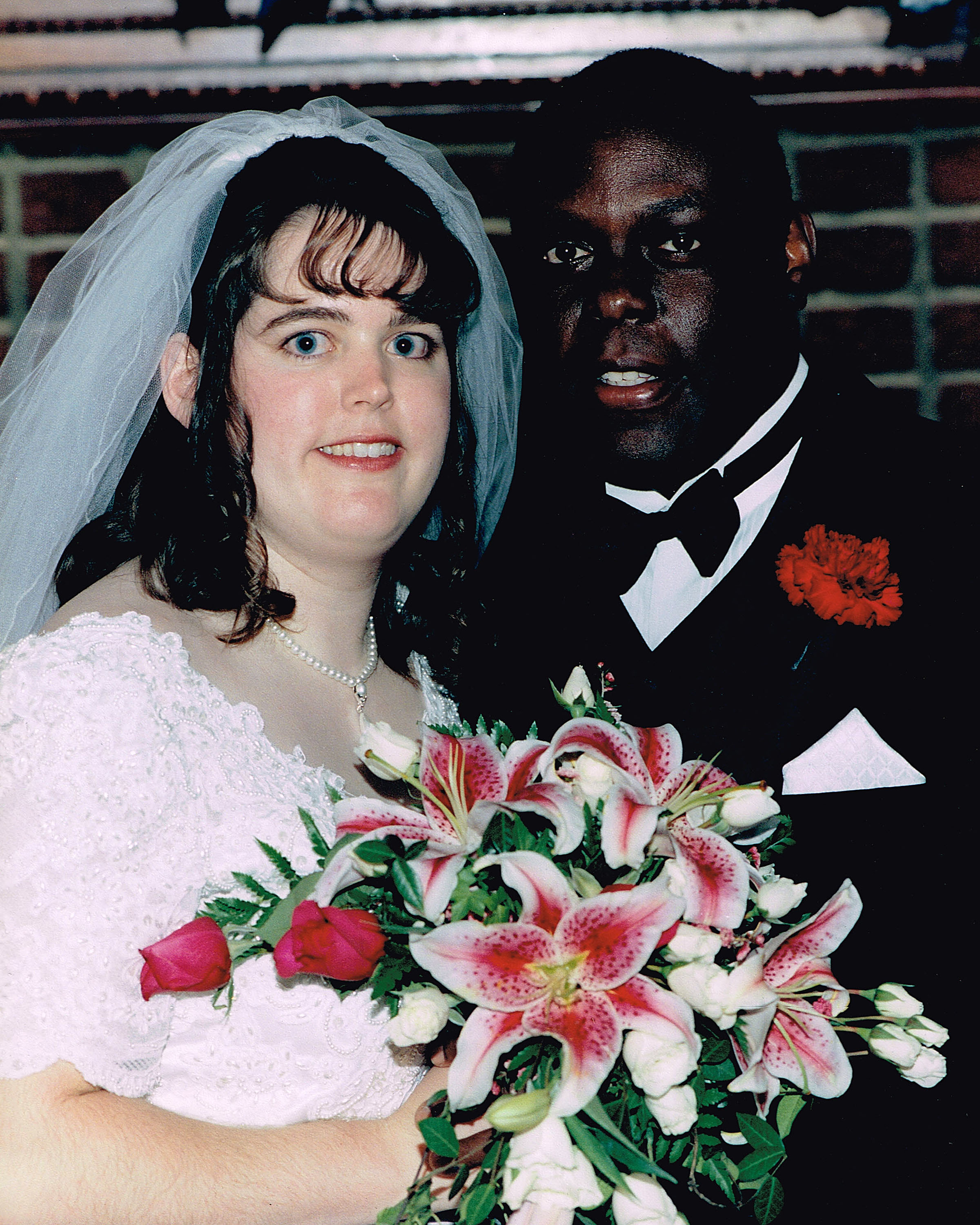 This is a survey for all of you married folk.
Fill it out & don't forget to tag other married couples on your friend list. Don't forget to tag back the person that sent it to you.
~~~~~~~~~~~~~~~~~~~~~~~~~~~~~~~~~~~~~~~~~~~
1. When was your wedding day? May 22, 1999
2. What day of the week was it? Saturday
3. Did you get married in a church? No, we got married in Ashton Villa.
4. How many in your wedding party? Just 2 – Kim and Aaron
5. What happened to 5?
6. How many guests were invited to your wedding? Not sure, about 50.
7. How long did you wait to Tie The Knot after your proposal? Almost 2 years.
8. Who did you hire as your photographer & videographer? James Morrison was the photographer; no videographer.
9. Did you have a DJ or a band? No
10. Did your father walk you down the aisle? Yes
11. What color were the bridesmaid dresses & groomsmen vests? navy dress and black vest
12. Who was your Maid Of Honor/Best Man? Kim and Aaron
13. Did you have a Bridal Shower? Yes
14. What type of limo did you get? No limo
15. Where did you go for your Bachelorette/Bachelor Party? Bacelorette party at City Streets in Houston.
16. What type of wedding gown/tux did you two wear? My gown was white A-line with short sleaves and a short train. Bill's tux was black.
17. How was the weather? Hot and humid – It was late May in Galveston.
18. Where did you go on your Honeymoon? Las Vegas
19. What was your favorite part of your wedding day? I was just relieved when it was all over. We were surprised with the Aggie War Hymn when we left the reception.
20. How long have you been married? It will be 10 years in May.
---
---